We had a pool party for my girl's Birthday this year…and bought as many fun pool floaties we could find! So naturally, the cake HAD to be a pool floaty too! 😉
If you don't follow @aww.sam on instagram, you are missing out on a whole lot of fun! Last month she posted a fun flamingo floaty cake and it was just in time for our pool party Birthday celebration! You can find Sam's tutorial for her cakes on her flippin fantastic blog. She detailed her cakes with fondant and since I'm on a fondant fast (haha) I decided to use white chocolate and buttercream. It's quite a simple cake to make. Cross my heart.
The first thing you need to do is make a delicious batch of rice crispie treats. I made a regular batch (something like one bag of mini marshmallows, 5 cups of rice crispies, and some butter), but you can make a half batch to save you from having to munch on the delicous extras. 😉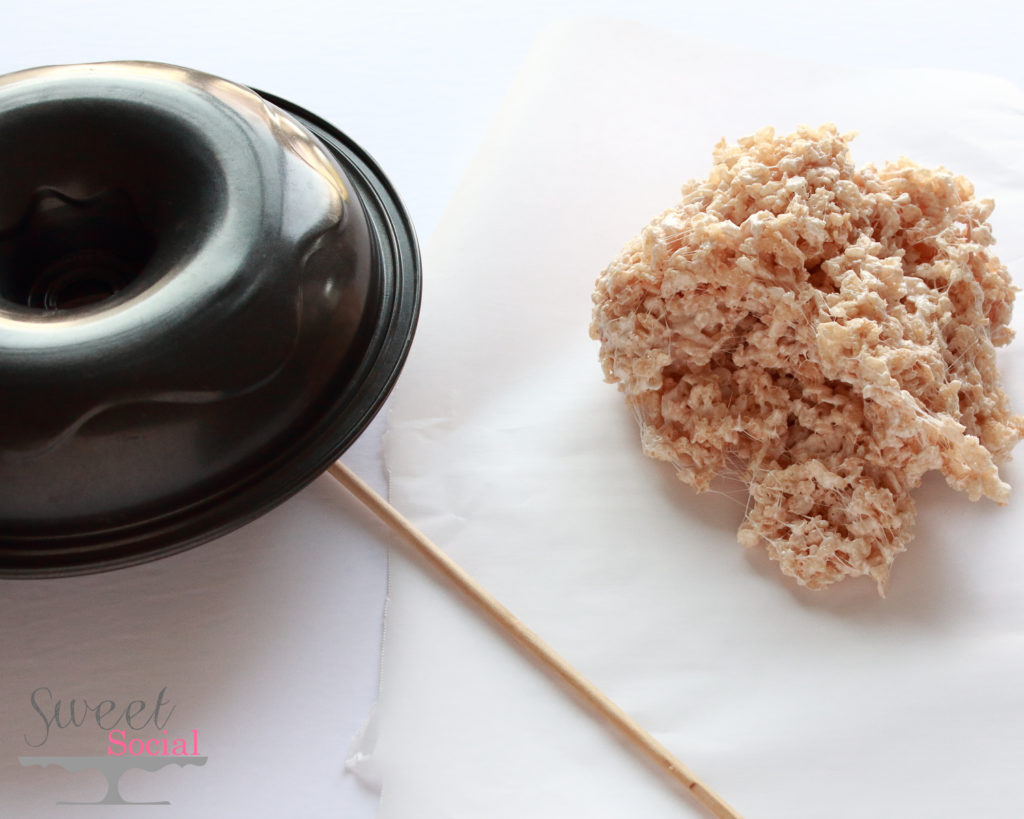 Quickly take about 1/3 of the batch and shape it into what will become the neck and the head of the unicorn. I chose to use rice crispy treats instead of fondant because no one likes a big hunk of fondant (I think). It's also lighter and will reduce the risk of it weighing down or falling off your cake. Make sure to size up the height to your cake pans. Set that aside and let it dry up a bit. You can leave it overnight even if you want to.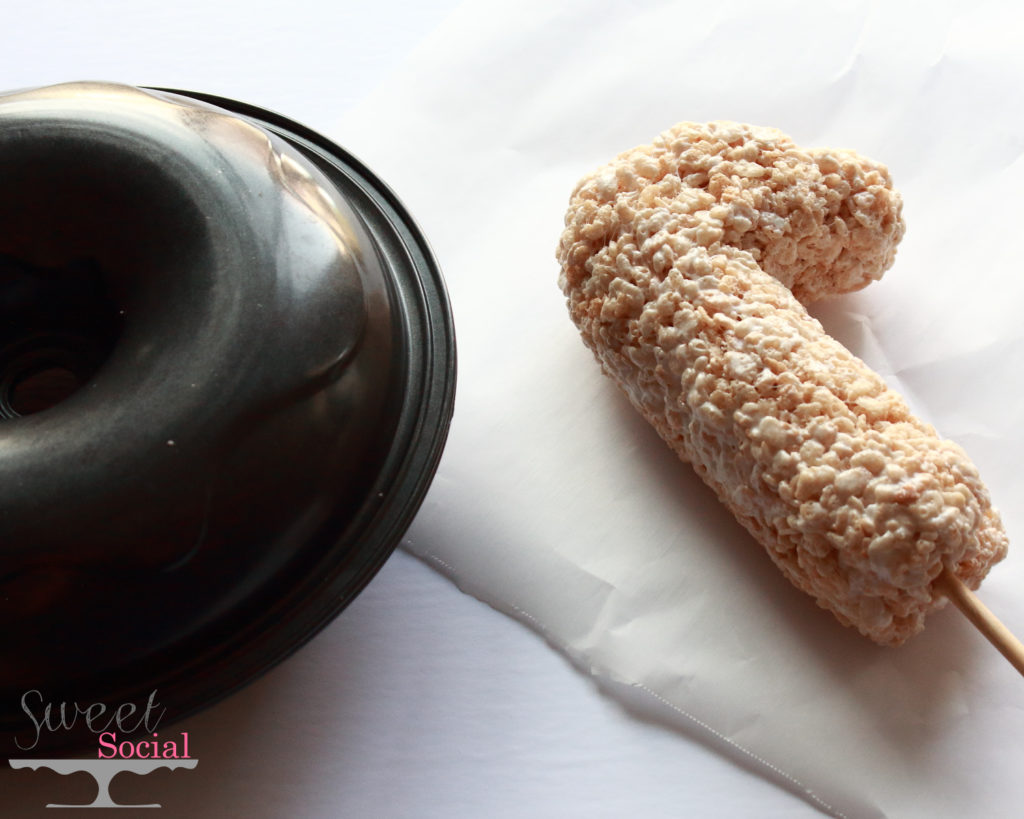 Next, bake your cake. I happen to have a 9″ donut pan. If you don't have one of these,  you can simply bake 2 9″ rounds and carve the edges to be more rounded and cut a hole out in the center.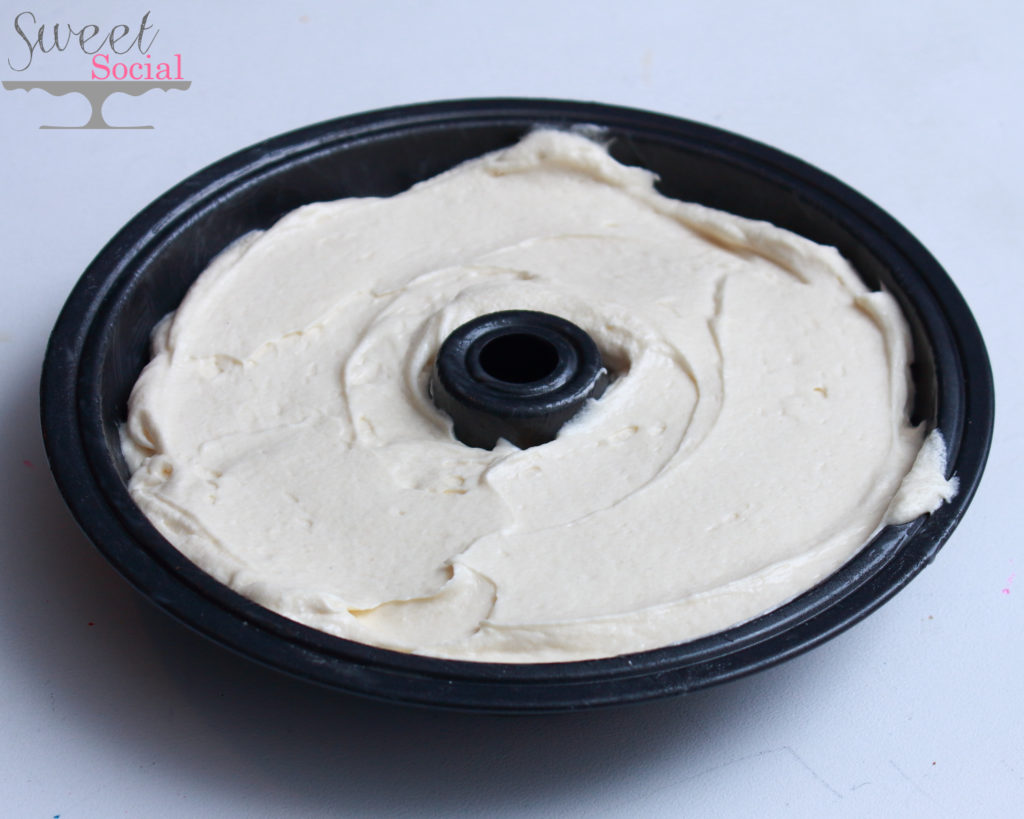 While the icing is setting, make a wing template on wax or parchment paper.  The size of the wings will depend on the size of your cake. Melt white candy melts and trace and fill in the wing template. Make sure the candy is completely set before peeling off of the paper.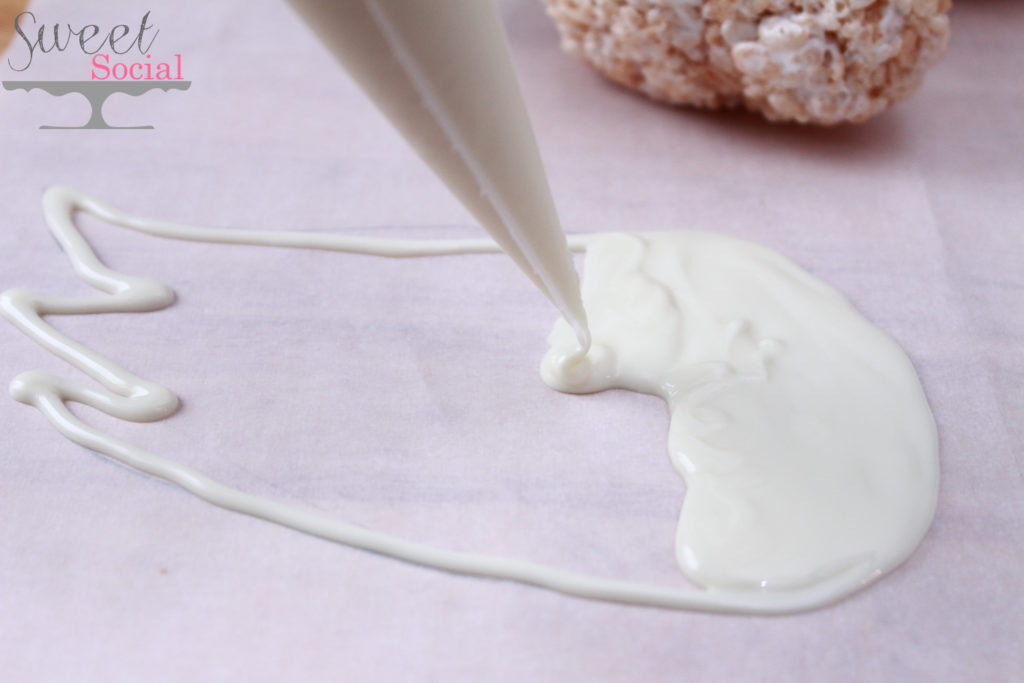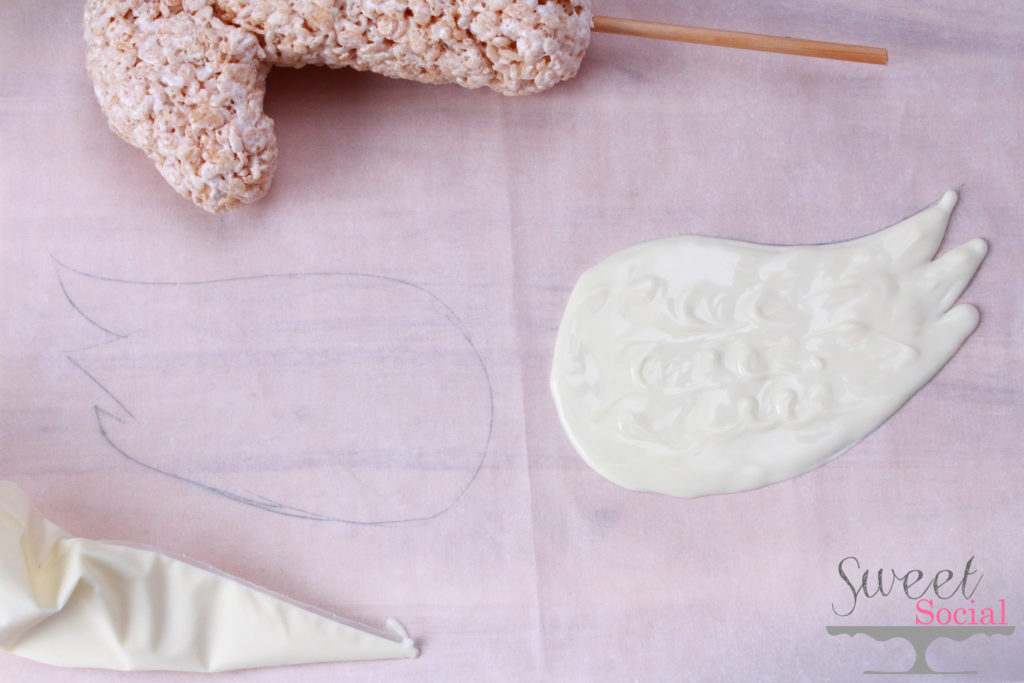 I kept this cute cake simple by icing it with buttercream. You can tint the icing to any colour, but my girl wanted a white unicorn with Pegasus wings (aka an Alicorn) 😛 Place the head and neck piece onto the cake and ice it as well. Let the icing set in the fridge.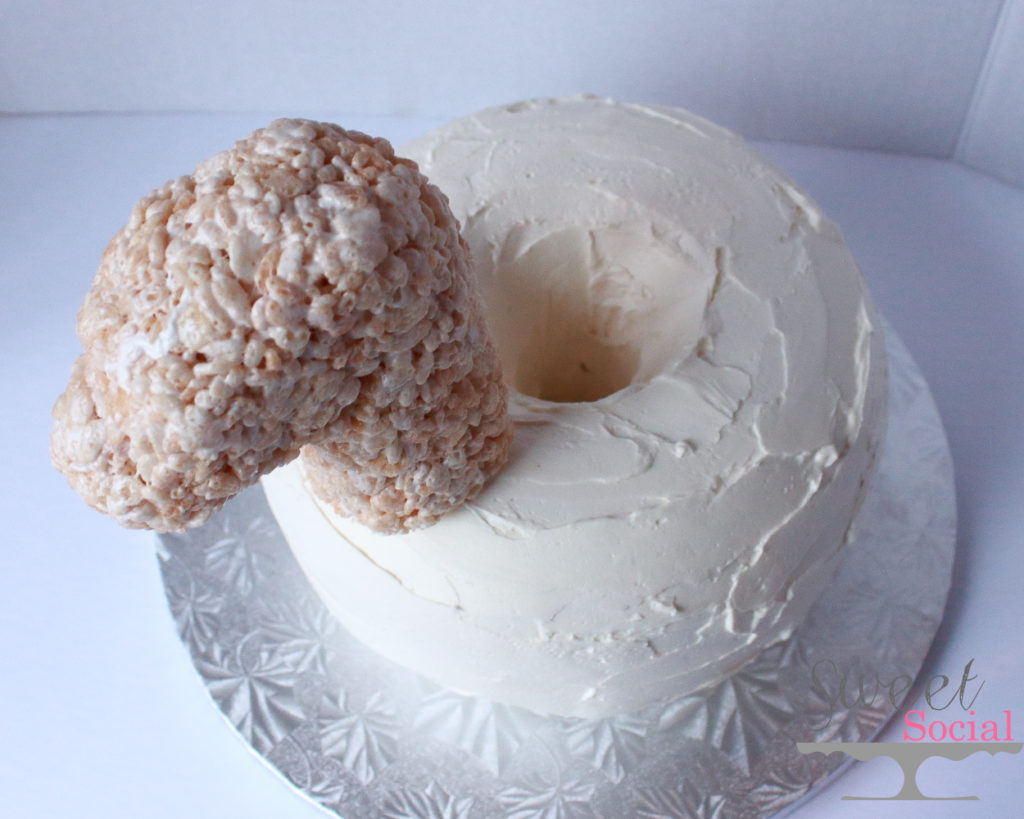 You can smooth out the buttercream if you want, or leave it with a rustic homemade look and not worry about smooth buttercream. Whatever. Floats. Your. Floaty!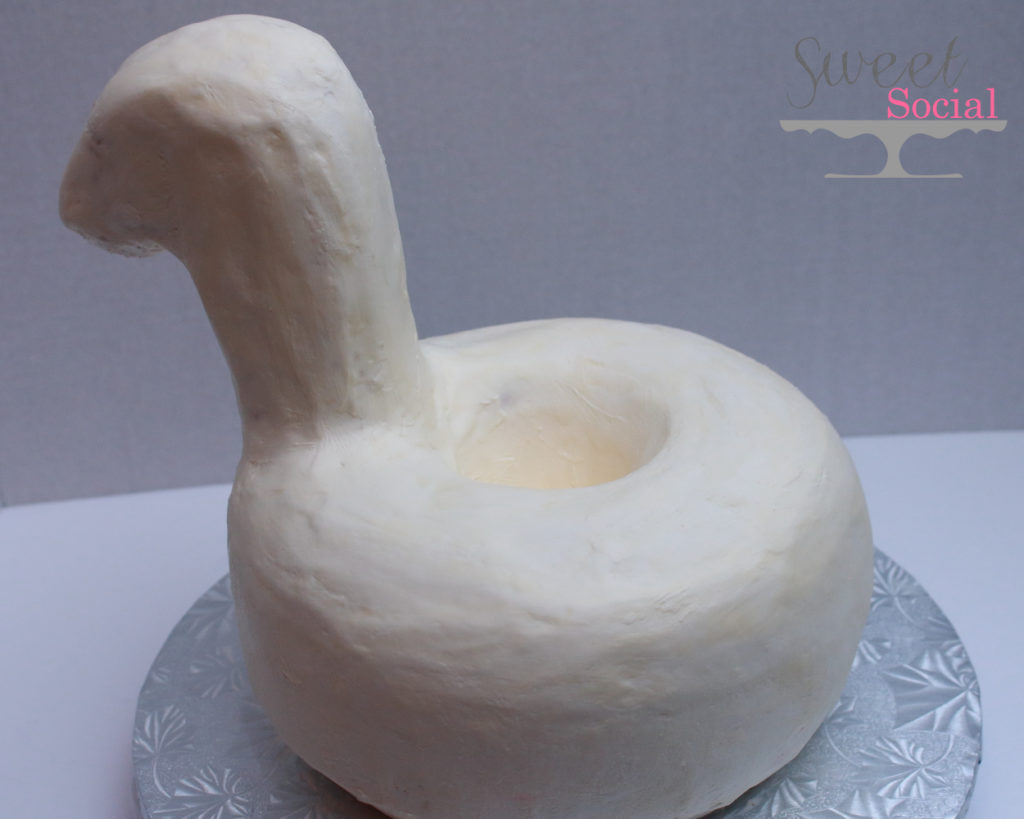 Once the cake is set, I tinted two bowls of buttercream in different shades pinks and put the icing into a star tip fitted piping bag.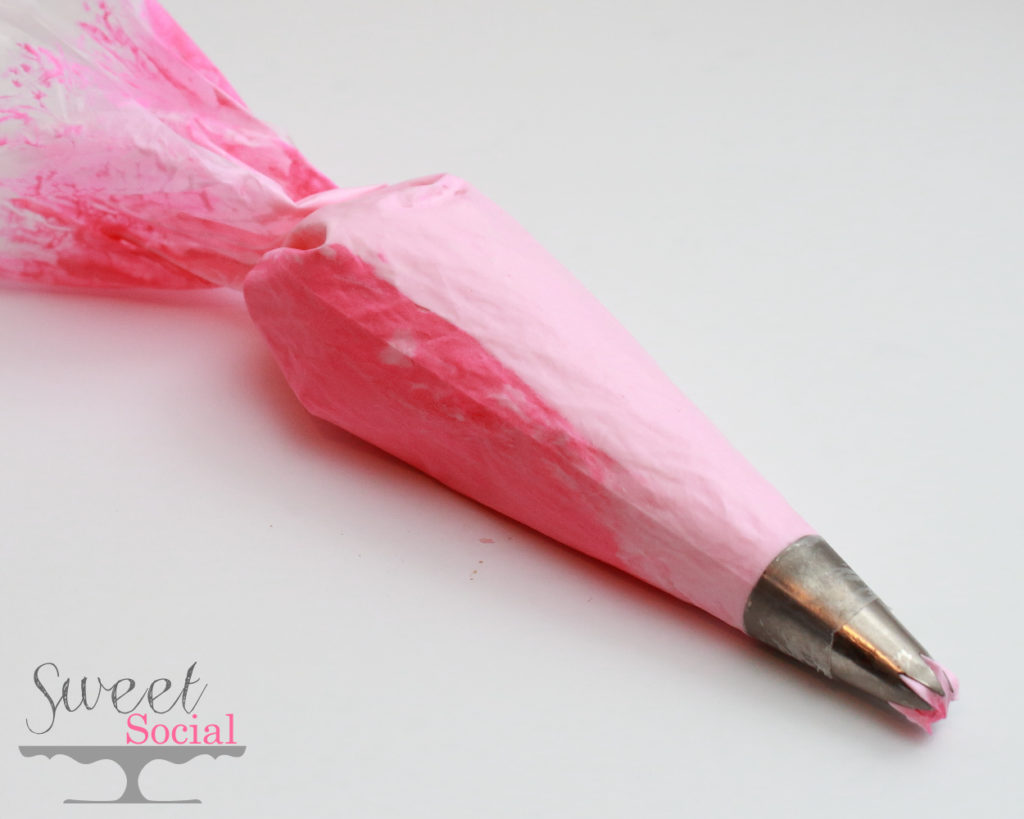 I piped the mane and tail of the unicorn and sprinkled in some disco dust for some glitz.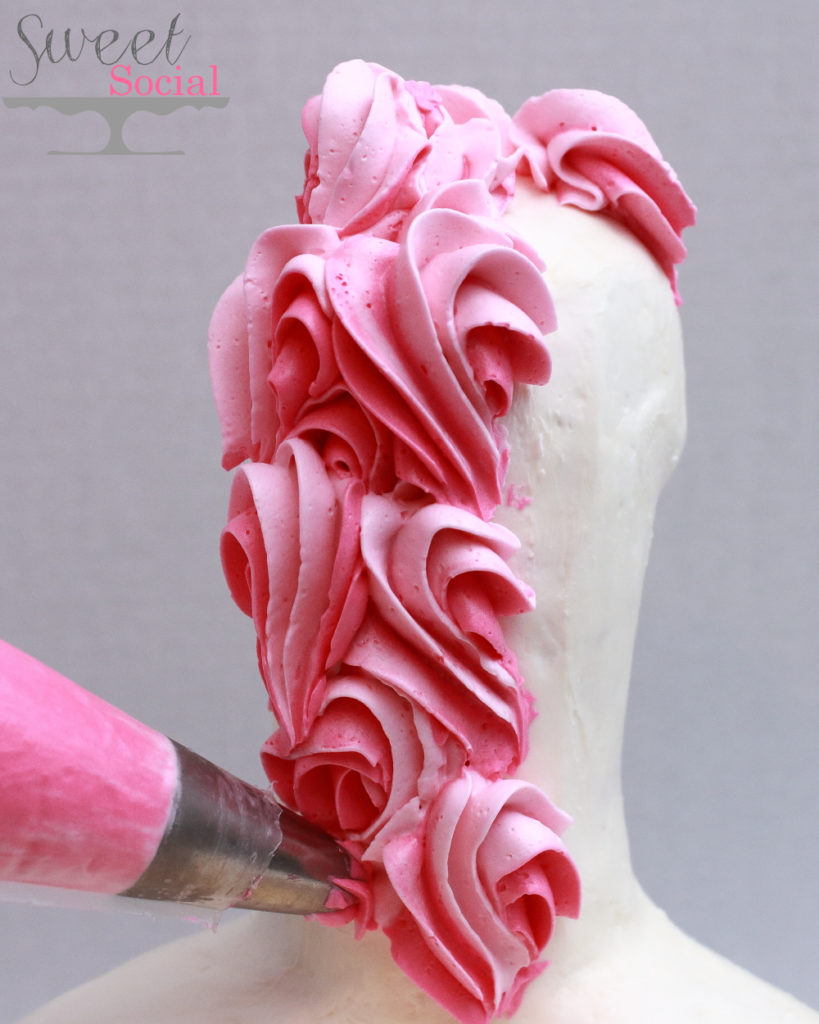 Before attaching the wings, cover the cake board with some blue and white buttercream for a "pool water effect".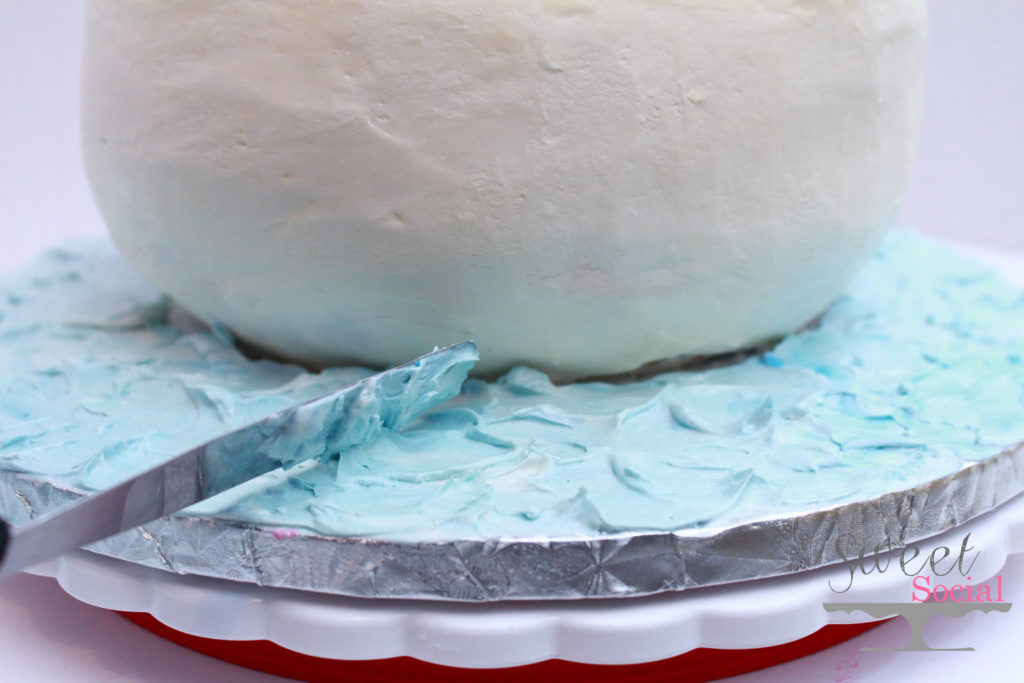 Attach the wings to the cake by placing a little bit of butterceam behind the candy melts. I made sure the bottom was resting on the cake board as well, as I didn't want to risk it falling off. Then I smeared some of the pink buttercream onto the wings to give it a little colour and texture.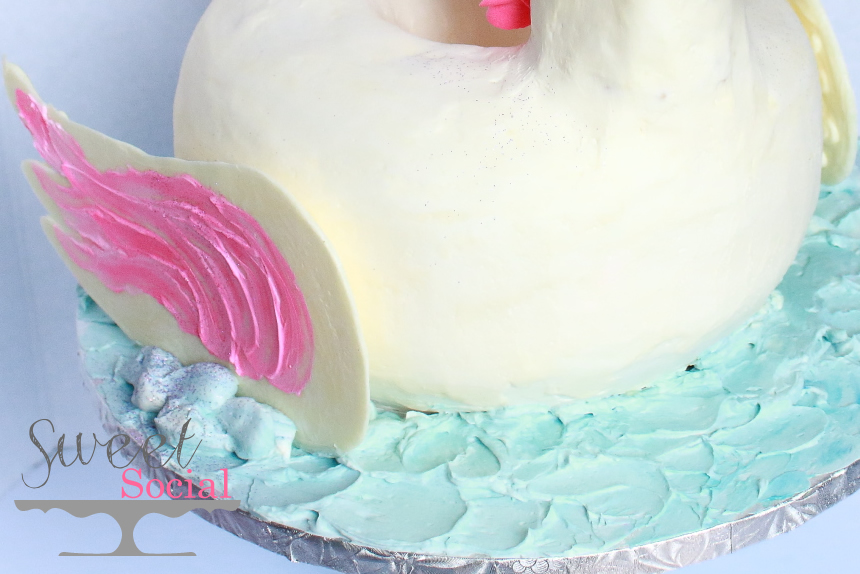 The only fondant I used was for the lashes (which you could easily just pipe on as well) and for the horn (you could substitute it with any soft candy like tootsie rolls, etc)…I also painted the horn gold with gold lustre.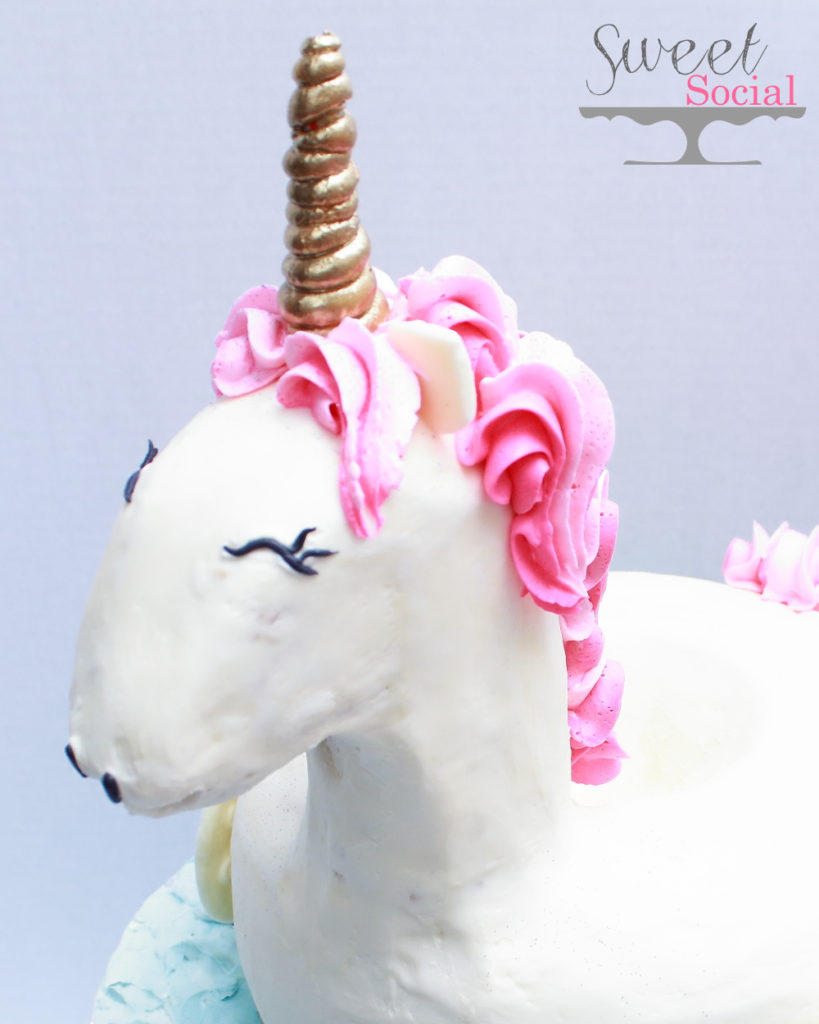 Ta! Da! Unicorn Floaty cake. I love when simple cakes bring lots of smiles, fun and deliciousness!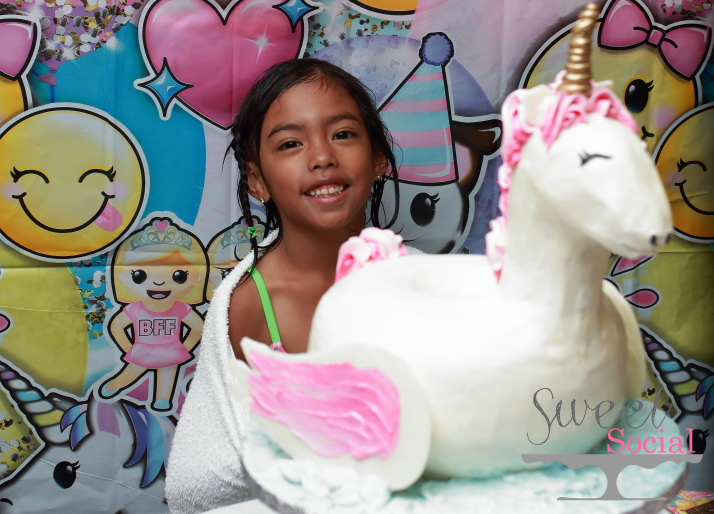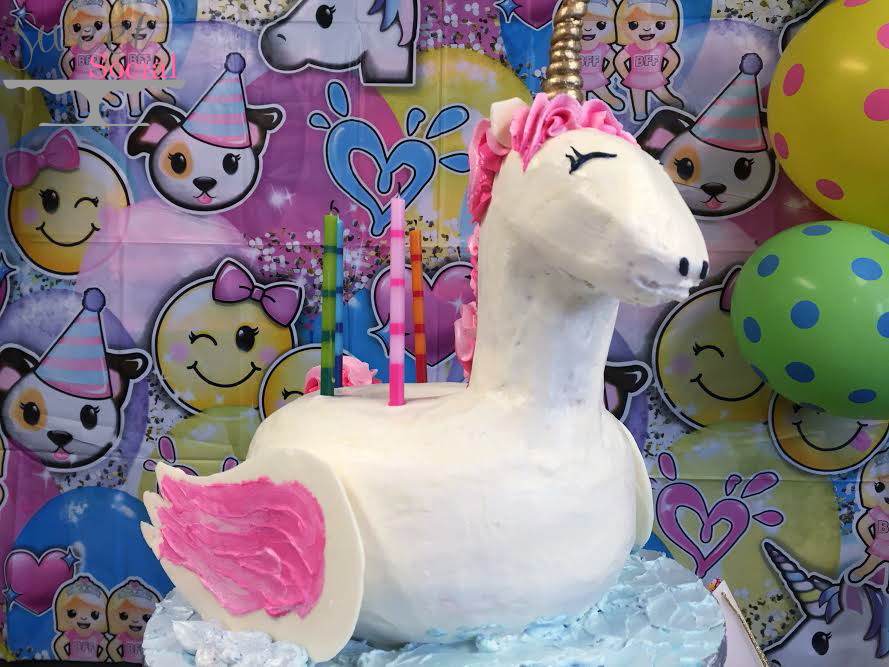 I apologize in advance for the quality of my pics for this post. I decorated the cake at night (so had to use a dreaded flash) and then forgot to take a photo in the morning ACK! Lol.