There's always time for doughnuts. Especially, honey crullers because they are so quick to whip up. They are light with just the right amount of sweetness.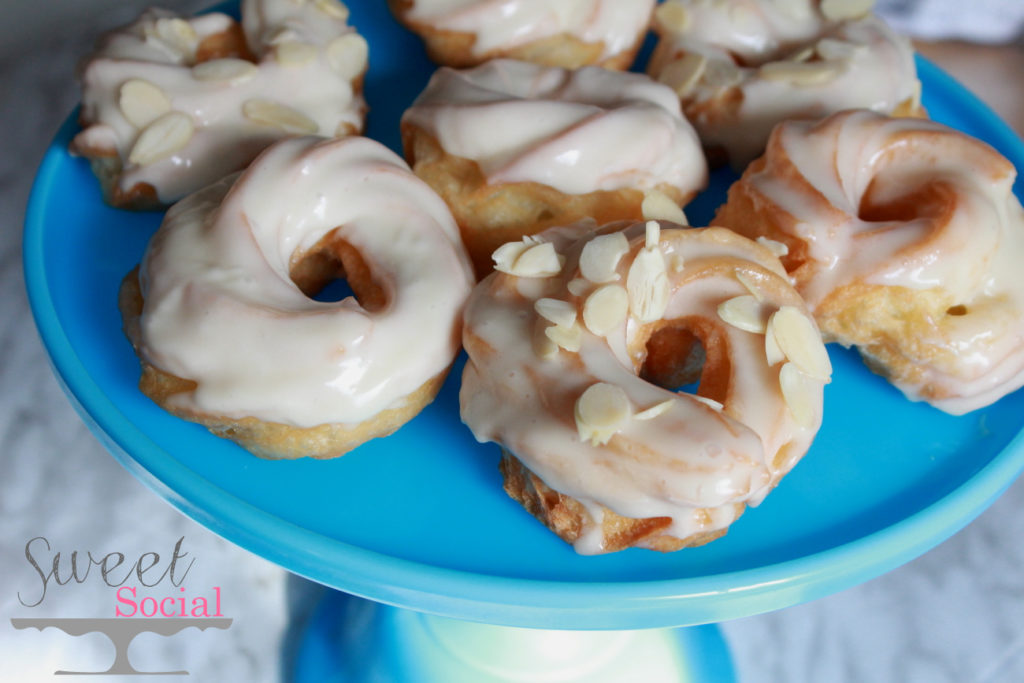 Just look at how pretty these Homemade versions are 😉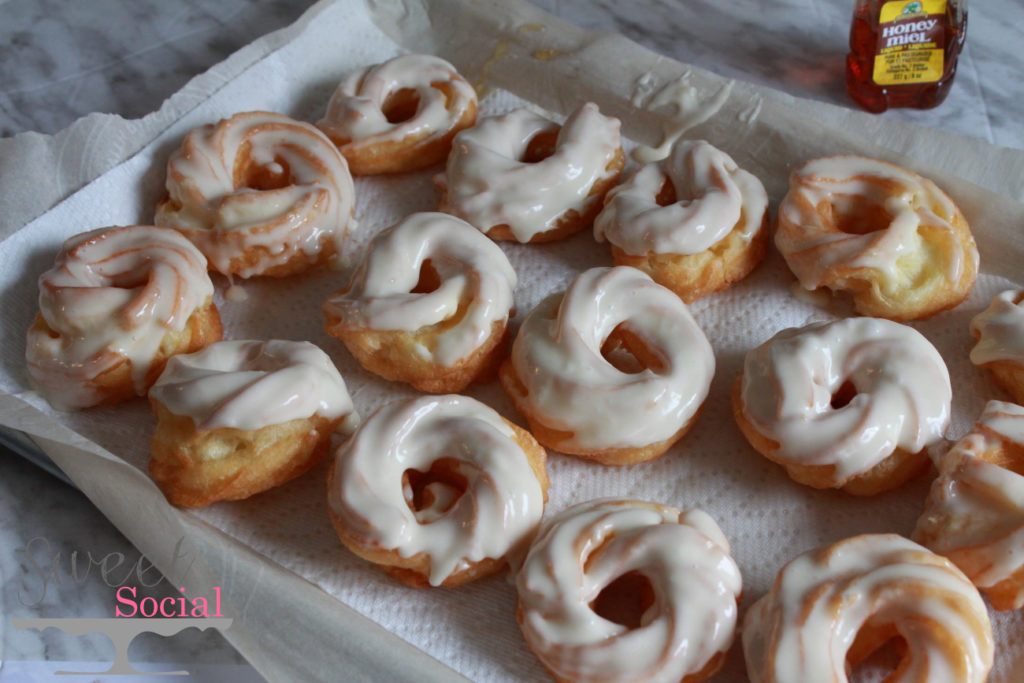 The best part is that making crullers only takes a few simple steps and just takes just a few minutes. It starts with simply boiling water, butter, and sugar.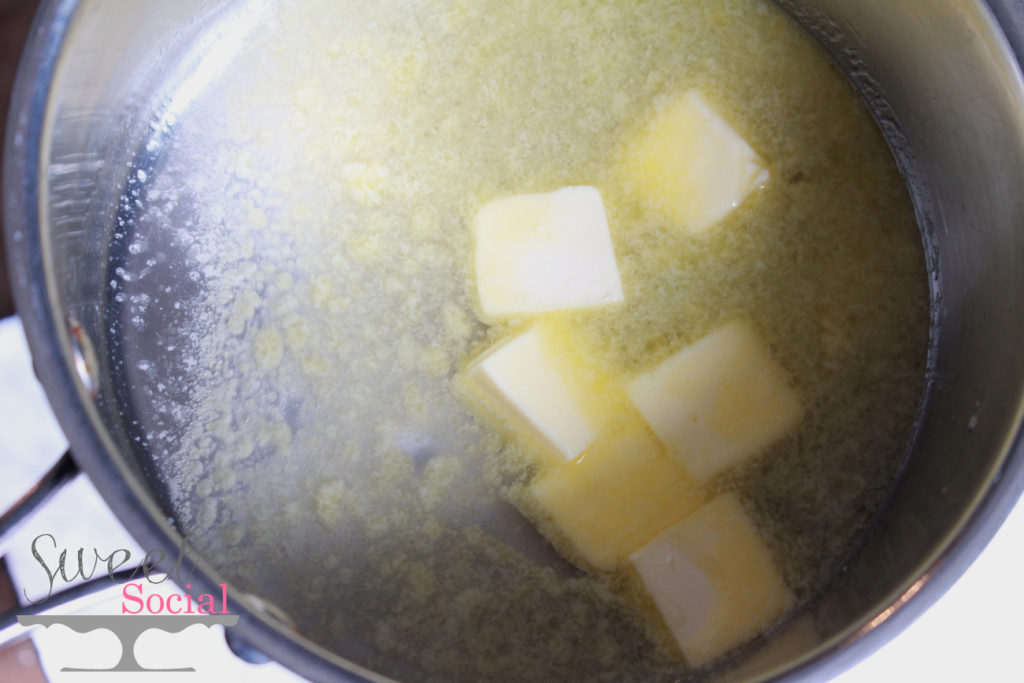 Once the first few ingredients get to a rolling boil, add the flour in and stir over medium heat for about 5 minutes. Be sure to keep stirring as you don't want to burn the flour mixture. This step helps to remove moisture from the dough.  Apparently, the trick to fluffly crullers is to remove as much moisture as you can during this stage.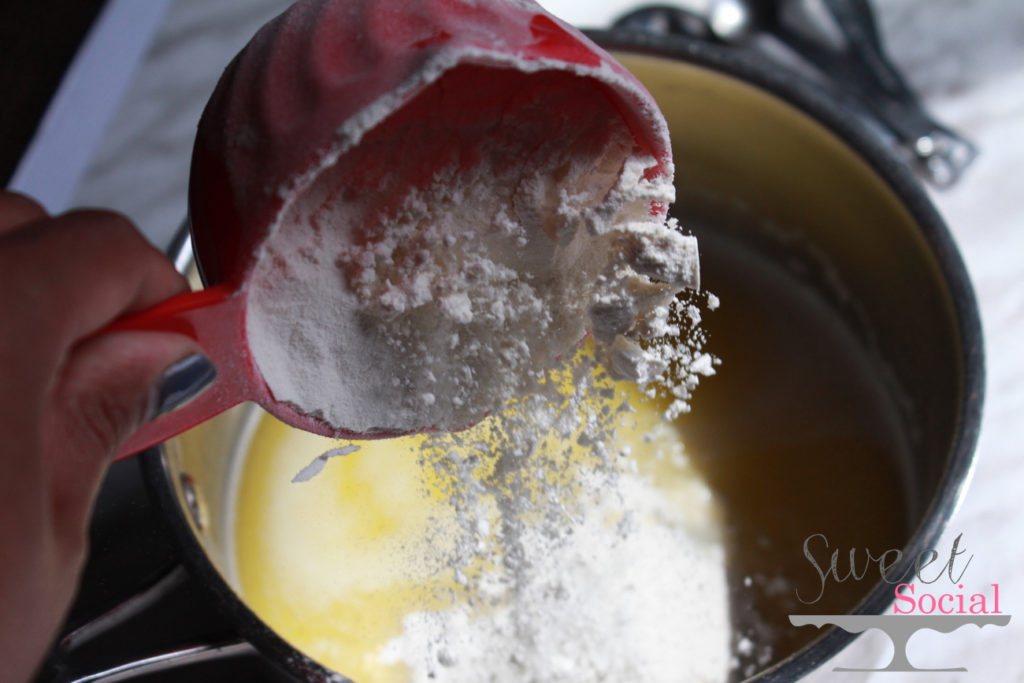 Transfer the dough to a mixing bowl and let it rest for a few moments to cool off. Then beat the mixture to continue cooling the mixture.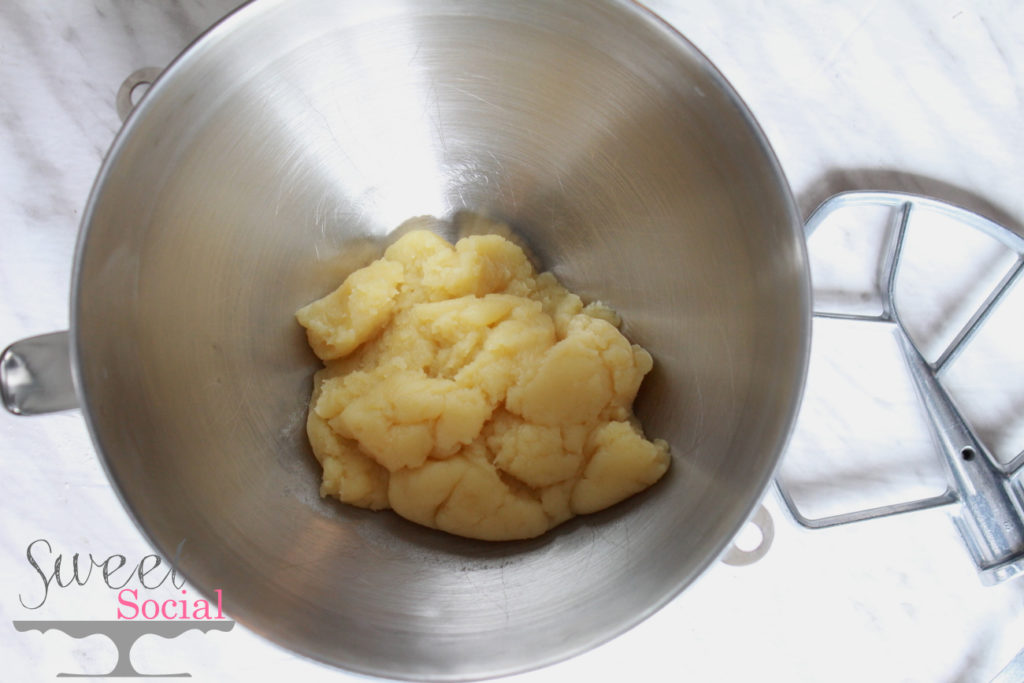 Once the dough is mainly cooled off, add the eggs one at a time followed by the egg whites.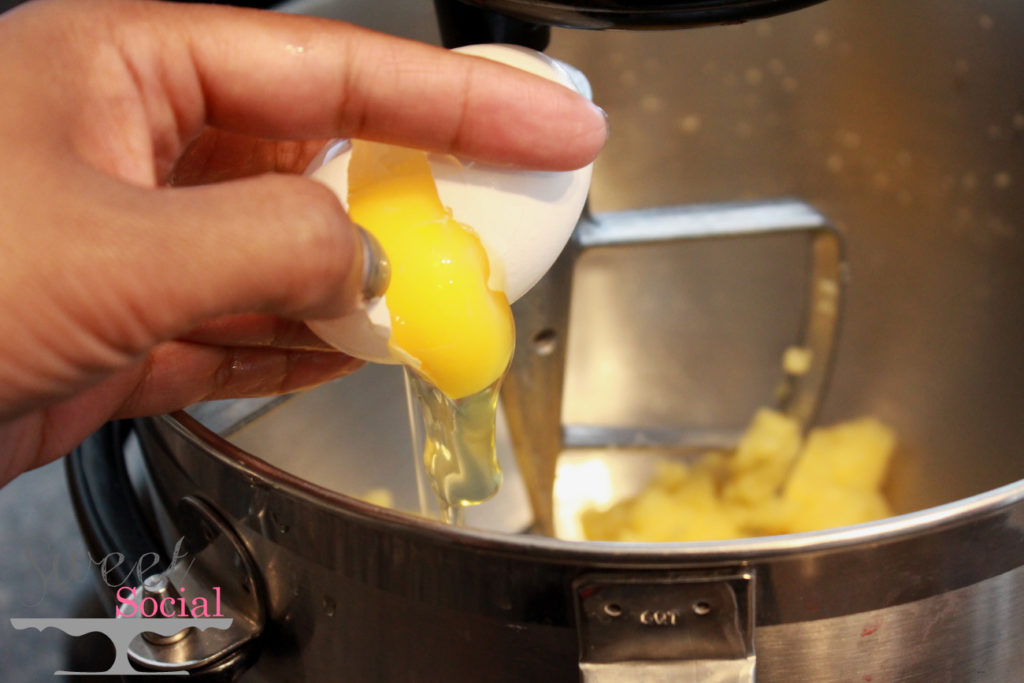 Fit a large star tip into a piping bag and pipe rounds of the dough onto parchment squares (approximately 3″x3″ cut parchment squares).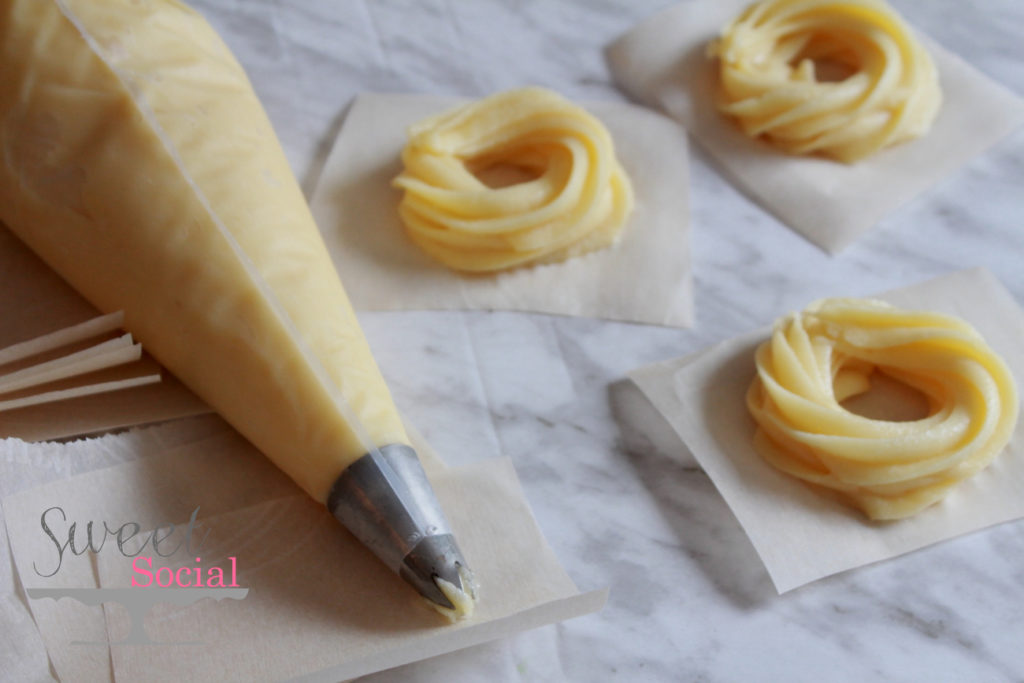 The dough should pipe out firm enough to keep their shape.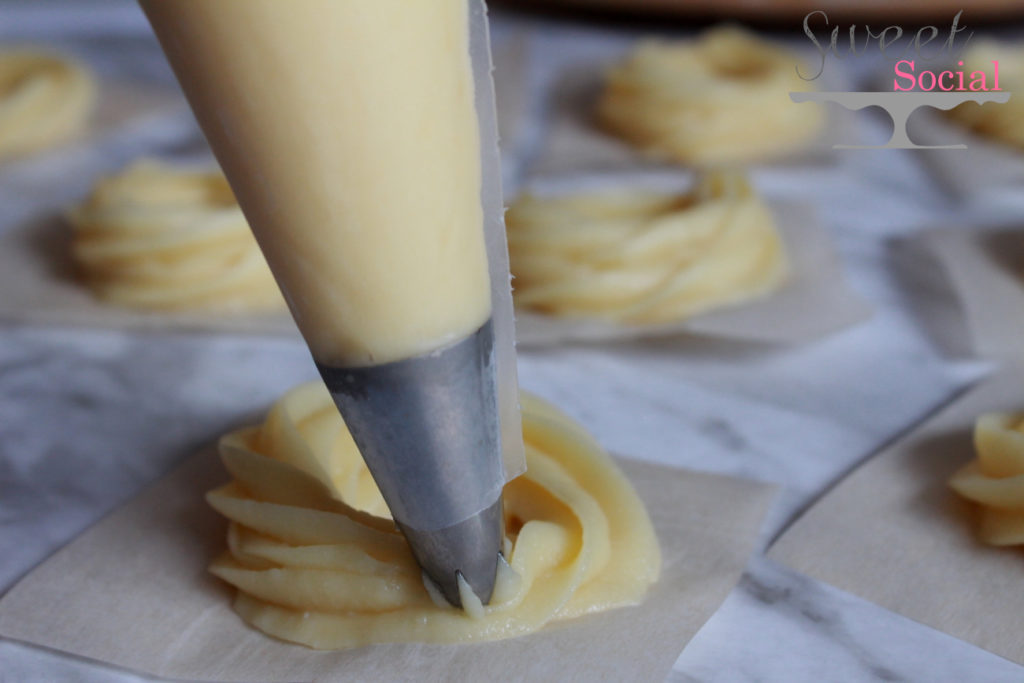 Heat your oil to 375 degF and place each piped cruller into the hot oil (with the parchment side up). The parchment will peel off almost immediately once the dough is in the hot oil. Remove the parchment and cook the doughnuts for about 3-4 minutes on each side then place the cooked crullers onto a cookie sheet or plate lined with paper towels to allow the grease to drain.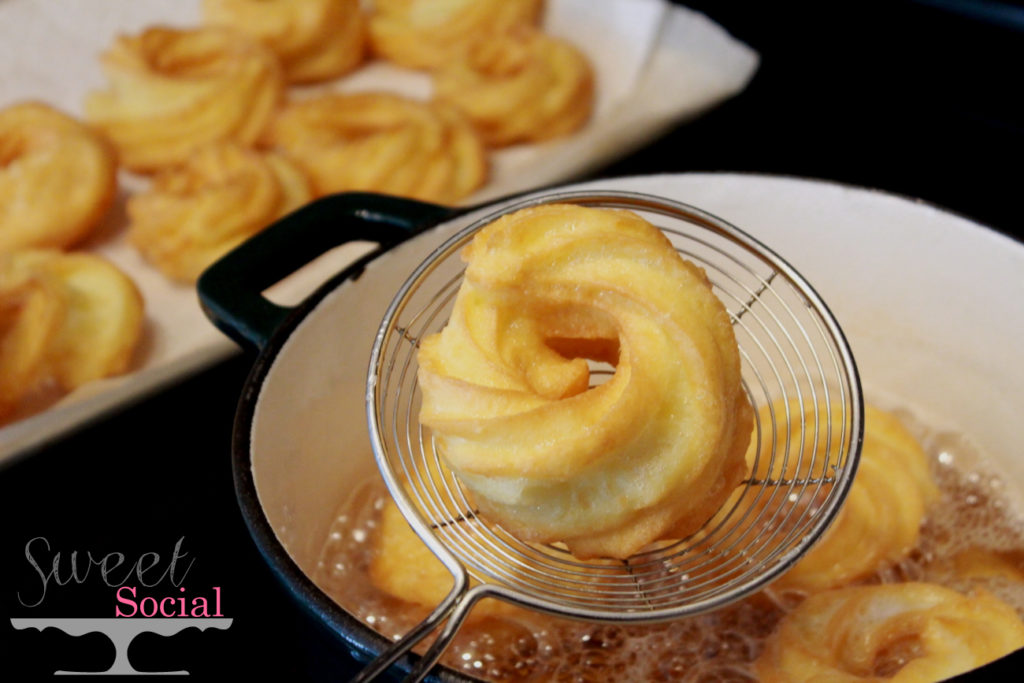 Let these beauties cool completely before dipping them in their honey glaze.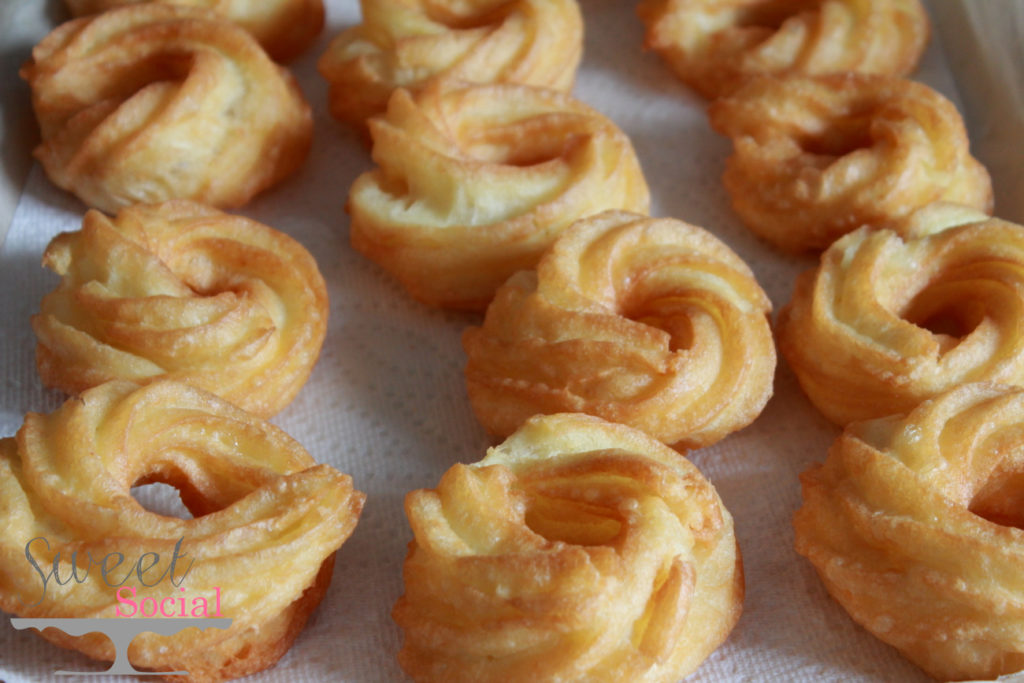 The glaze is also quick to make. All you need is milk or whipping cream, honey, and icing sugar. Mix the honey glaze in a small bowl and lightly dip each cruller. If the mixture is too thick, simply add more milk. If the mixture becomes too thin, simply add icing sugar until you reach the desired consistency.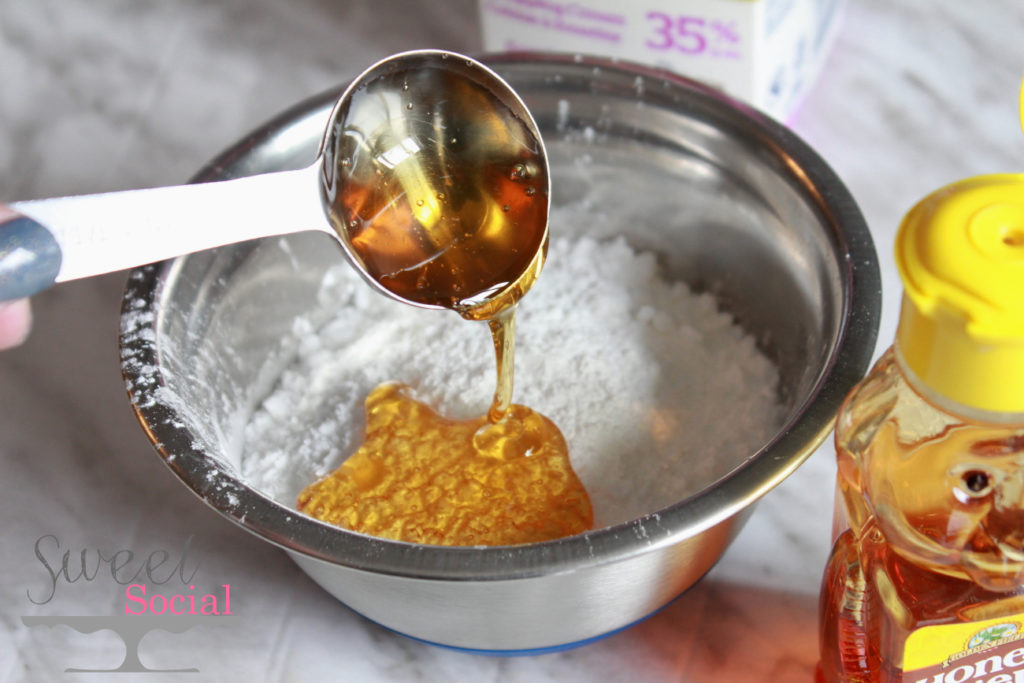 Voila! They are pretty just as they are and delicious! BUTTTTTT, why not have some fun. Add your favourite toppings like almonds, toasted pecans, coconut, or whatever you dang well please! And then Enjoy!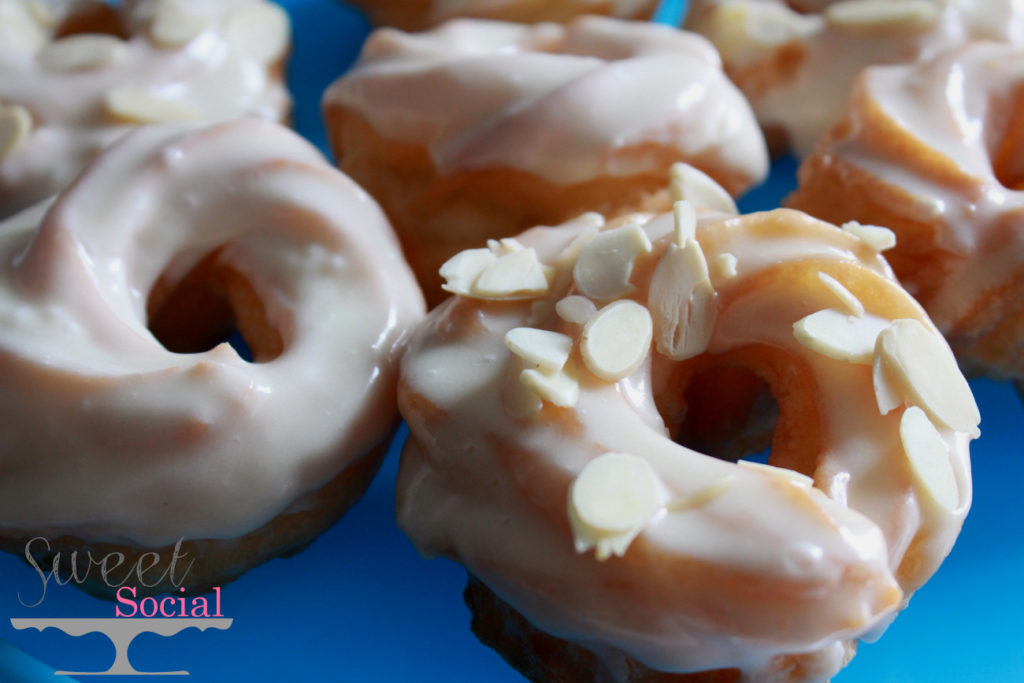 Ingredients
1 cup water
6 TBSP unsalted butter (I roughly cubed up just under 1/2 cup of butter)
2 tsp sugar
light sprinkle of salt
1 cup all-purpose flour
3 large eggs
2 large egg whites
Oil for frying
Glaze
1 cup icing sugar
2-3 TBSP pure honey
4-6 TBSP whipping cream
Instructions
In a heavy sauce pan, bring the water, butter, and sugar to a rapid boil. Once it's rolling quite vigourously, add the flour. On medium heat, continue to cook and stir the dough for aboutt 4-5 minutes. You have to keep stirring to avoid burning the bottom. It is important to cook for at least 4 minutes to remove moisture from the dough. Apparently, the trick to fluffly doughnuts is to remove as much moisture as you can so you can add more eggs.
Transfer the dough to your mixer and let it cool for a few minutes. Using a paddle attachment, mix the dough to help if cool down. Add one egg at a time until fully incorporated. Then mix in the egg whites one at a time. Once all the eggs have been added, the dough should be soft enough to pipe.
Cut out about 12-15 parchment squares (3″x3″). Place a star tip into a piping bag and pipe out the dough onto parchment squares.
Heat 2″ of oil in a pan to about 370 degF. Flip the doughnnuts into the hot oil and fry the, a few at a time for about 3-4 minutes on each side. The parchment paper will peel right off when placed in the hot oil. Be sure to remove these. Drain on a plate covered with paper towel then cool completely on a cooling rack.
For the glaze, mix the ingredients together in a bowl and dip the doughnuts.
I was able to pipe 15 doughnuts and there was enough glaze to lightly dip each doughnut.
/honey-crullers/