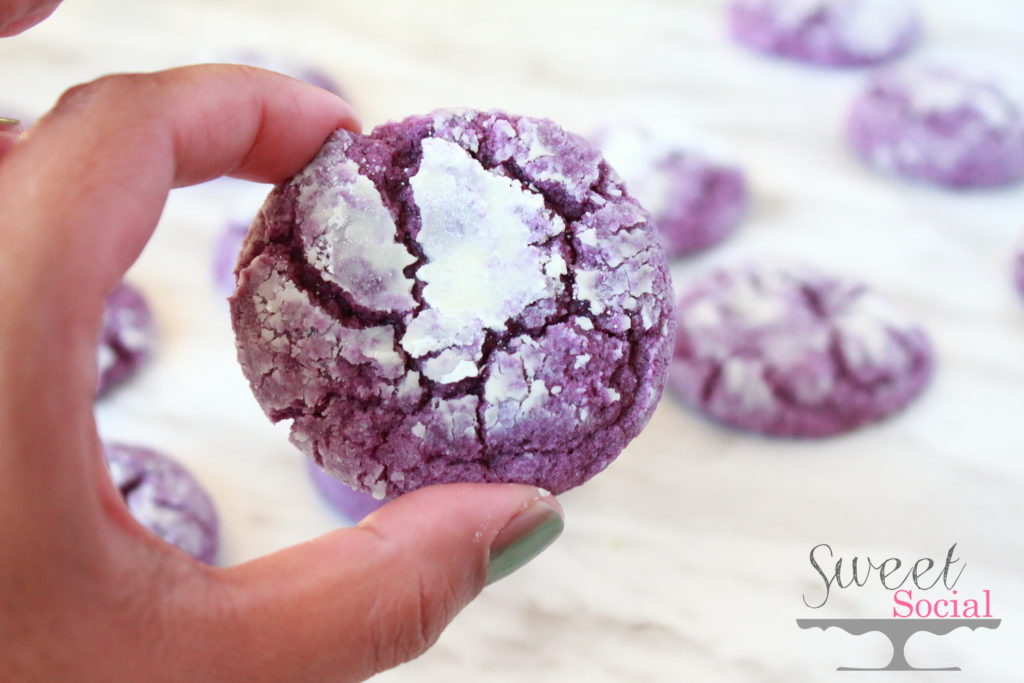 These little purple sweets would make a lovely gift for your cookie swaps this Christmas! They are soft, cakey-type cookies with an ever so slight crispy edge. It's the perfect sweetness (not overly sweet at all) and the colour is super pretty!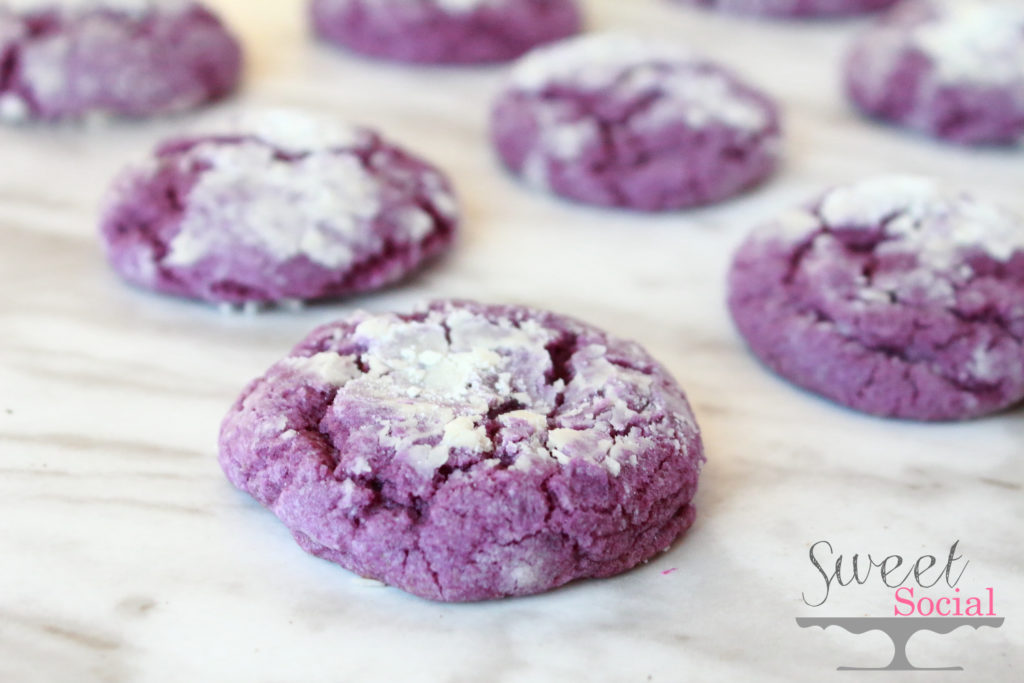 Ube (pronounced OO-BEH) is a Filipino sweet made from purple yams. Though I promise the cookies do not taste like yams haha. My family loves Ube, amongst many other sweets that remind us of the Philippines. I've only made Ube once before and because I didn't have time to make it this time around, I cheated for this cookie recipe and used Ube Jam. Don't worry, NEXT TIME I make these to share, I will use my homemade ube.  😉 For now, Ube extract and ube jam is good enough for this cookie. You should be able to find both of these at Asian and Filipino grocery stores.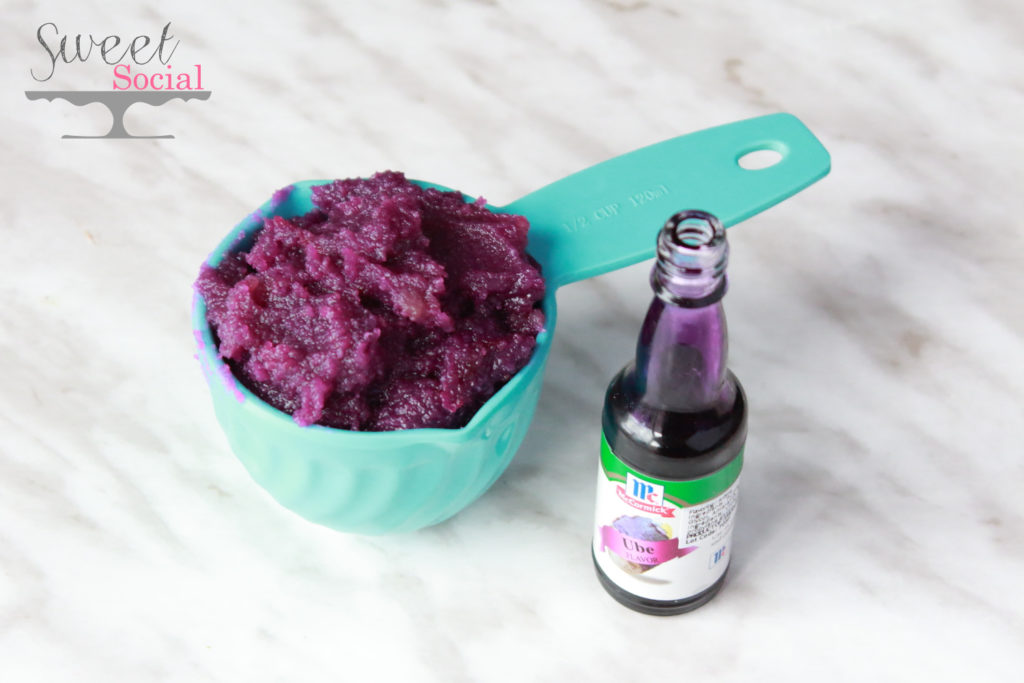 The cookie itself is very simple to bring together. It's just like baking a regular cookie or cupcake batter. It starts with creaming sugars and butter together and then adding your egg and flavourings until everything is nice and fluffy…and then of course adding the dry ingredients at the end. See this lovely colour? No added food colouring needed, if you start with a yummy ube. I use my handy dandy cookie scoop to portion out the dough then chill the cookies for approximately 1 hour.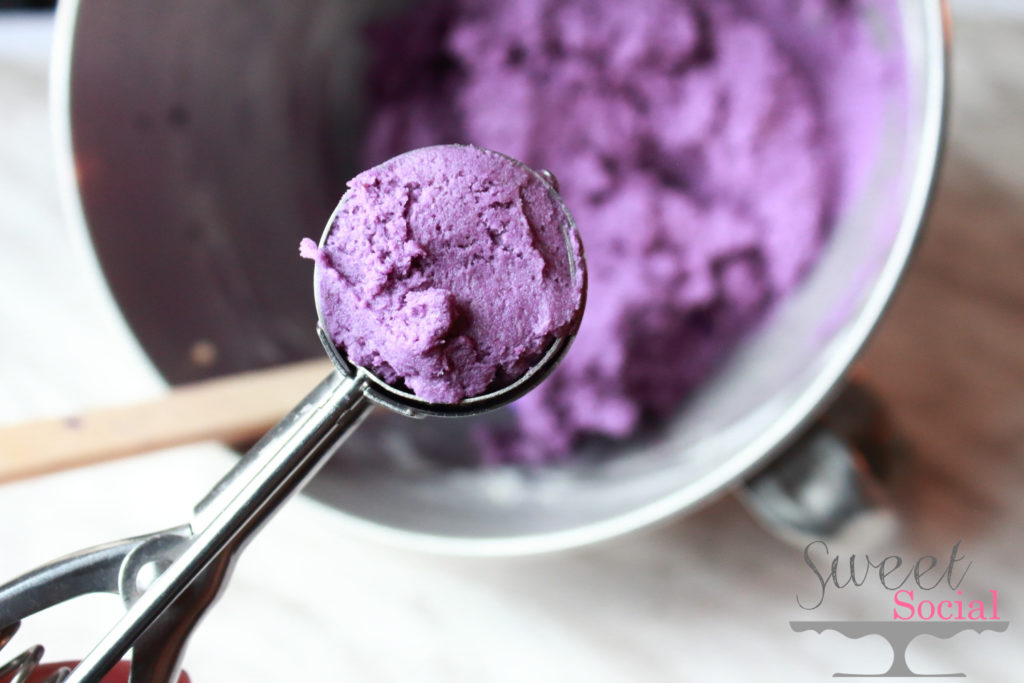 Then just like a regular crinkle cookie, you roll the dough in icing sugar before baking. If you are impatient like me, you don't have to chill the dough. By not chilling the dough, you may not really achieve a crinkly look. They would be more like whoopie pies! So, you could fill them with more Ube and call them Ube whoopie pies! OMG, why didn't I think of that before writing this. Dang… next time on the blog, Ube whoopie pies 😛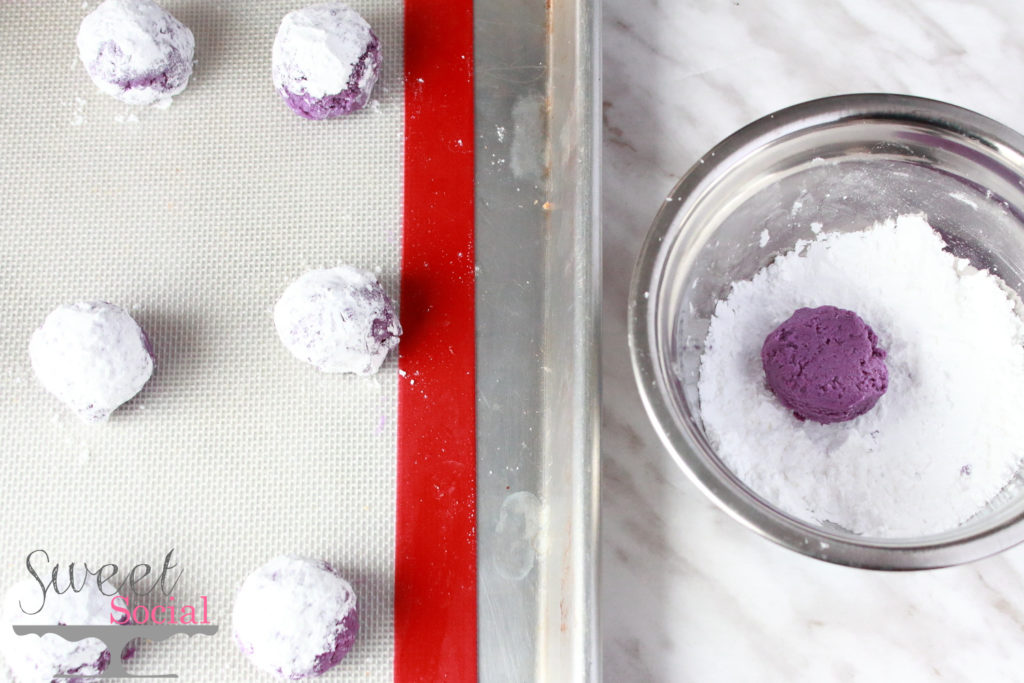 Dare I say these are lovelier than the chocolate crinkle cookies you might be used to.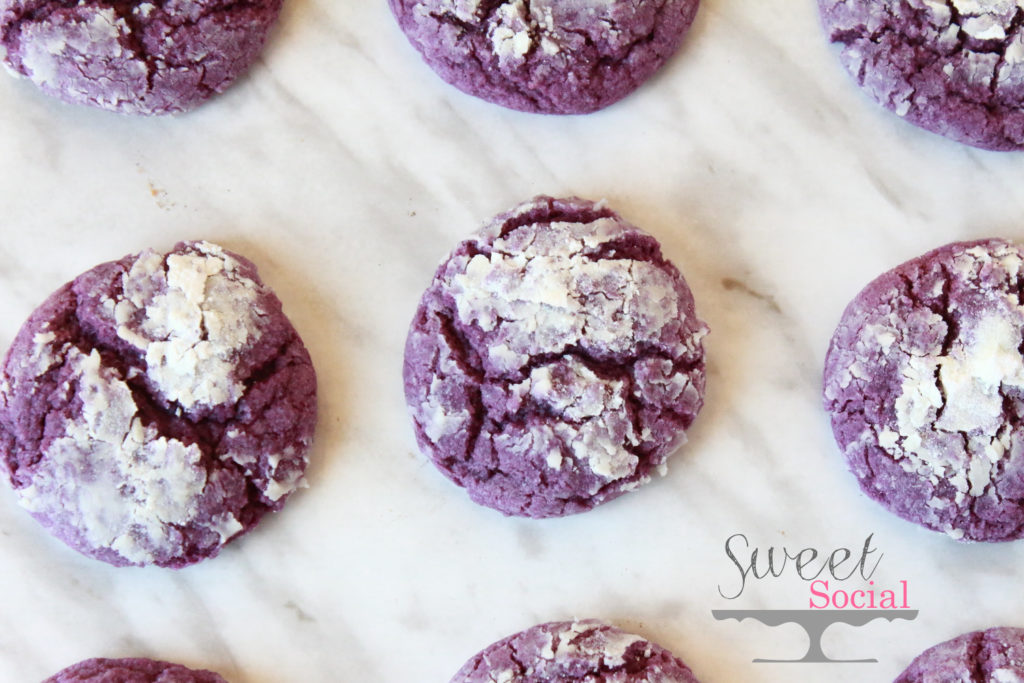 Print
Ube Crinkle Cookies
Ingredients
1 1/2 cup + 1 TBSP all purpose flour
1 tsp baking powder
1/2 cup unsalted butter, softened
1/4 cup brown sugar
1/2 cup granulated sugar
1 large egg, room temperature
1/2 cup ube halaya (or in this case, jam)
2 tsp ube extract
*optional: a drop or two of purple food colouring if you would like a more vibrant purple cookie
Icing sugar for rolling the cookies in (optional, but would make them oh, so pretty!)
Instructions
Using a stand mixer or hand mixer, cream together the butter and the sugars.
Add the egg and mix until completely fluffy.
Add the ube and the ube extract and mix until evenly combined.
Add in the flour and baking powder and mix until just combined. Do not over mix.
Scoop the cookies onto a baking sheet using a small ice cream scoop (approximately 1 TBSP) and let the dough chill for an hour in the fridge.
Preheat the oven to 350 degF.
Roll the cookies in icing sugar and bake the cookies at least 1" apart on a tray lined with parchment paper. Bake for 10 minutes.
/ube-crinkle-cookies/
This recipe has been slightly modified by the lovely Aikko of Bake Happy !